Sunday, December 19, 2010
This piece from Chanel SP 11 would work with any wardrobe. So versatile and timeless. Beautiful!
PHOTO CREDIT: reallifeiselsewhere.blogspot.com
Posted by

Miss Crysch
at 10:16 AM
No comments:


Sunday, December 12, 2010
Shoes, bracelets, purses were all stellar stand-outs, especially against the model whiteout on the Fendi catwalk.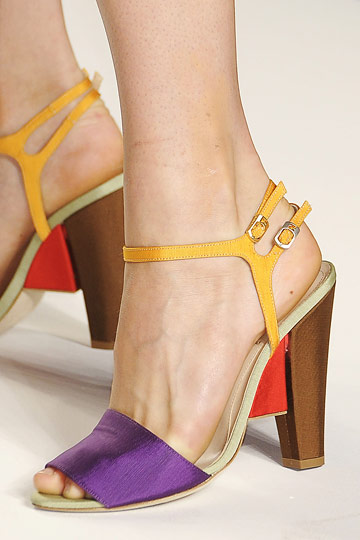 Thank you Mr. Lagerfeld for some very beautiful goods! And, you really made your point clear: being white is always fashionable. Snowy skin just really makes colours pop, Mr. Lagerfeld, non?
PHOTO CREDITS: style.com, nymag.com
Posted by

Miss Crysch
at 1:58 PM
No comments:


Thursday, December 9, 2010
Hello world. Sincerest apologies for my absence. I migrated to Wordpress early this year. That definitely bested me. Reverting to this blogging platform until I get a handle on that other account. I'll be posting on Blogger til further notice.
I am a Google die-hard, so word about their new smart shopping site peaked my curiosity. Check out my favourites at Boutiques.com!
Loving these Fendis! Texture and hardware!
Posted by

Miss Crysch
at 11:03 PM
No comments: